What skills are required to work in Human Resources?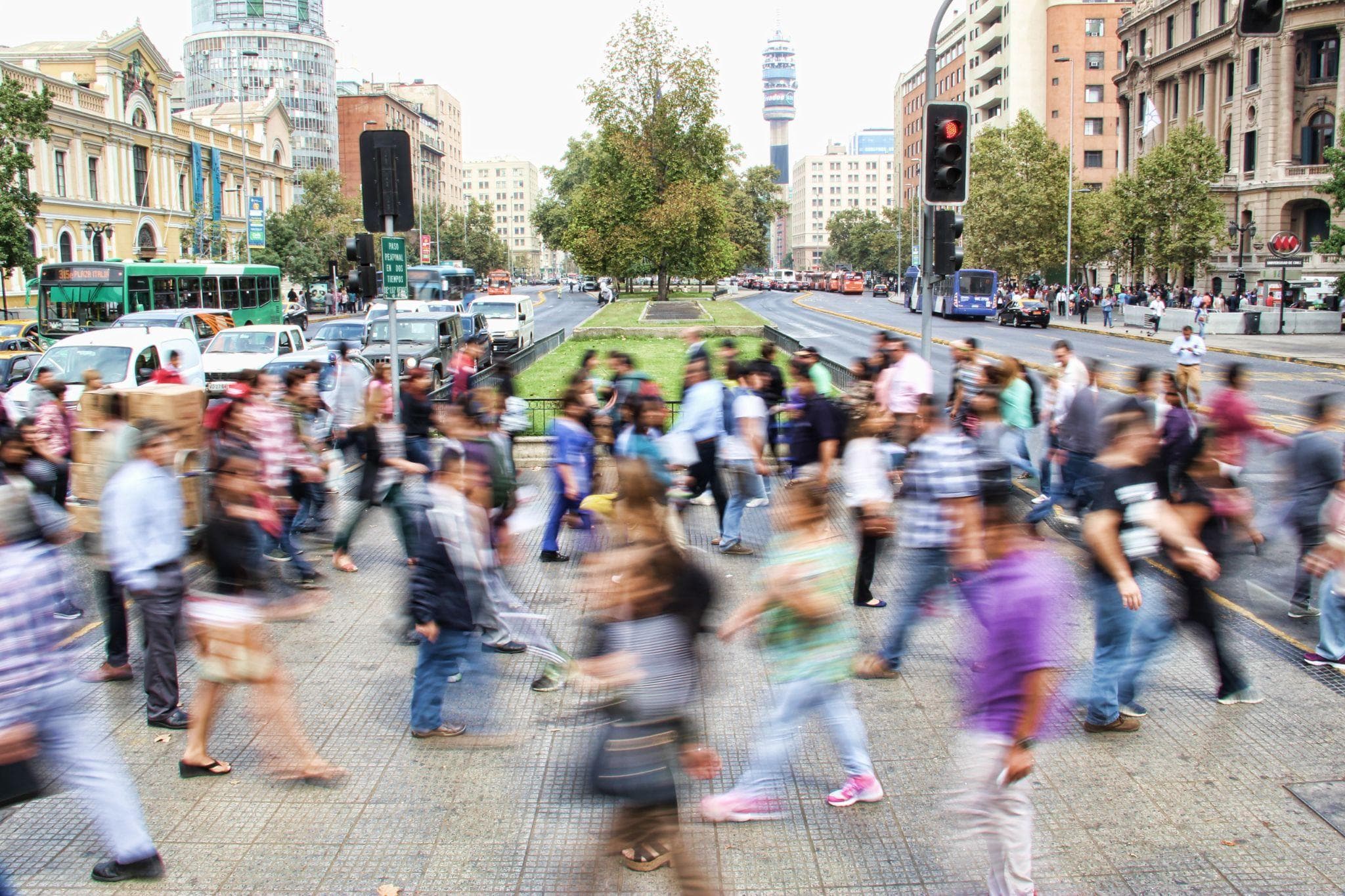 What skills are required to work in Human Resources?
From the ability to adapt quickly to a strong background in processes, here are the 15 answers to the question, "What skills are needed to work in human resources?"
Quick Adapting
Discerning Correctly
Stretching Resources
Relationship Building
Emotional Intelligence
Maintaining Harmony
Skillful Negotiation
Practicing Patience
Scheduling Expertise
Active Listening
Analyzing BI Solutions
Encouraging Empathy
Communication Mastery
Respects Confidentiality
Creating Processes
Quick Adapting
To be successful in HR, you need to be a nimble learner. Meaning as you encounter different situations throughout the day, you need to be able to quickly assess the situation and deliver a specific solution. And, at times, the solution that worked yesterday won't work for a similar situation today. Then, you need to be able to take that information, document it, and know when it's appropriate to apply what you learned (and the process) to a similar situation in the future. Generally, you may also encounter an employee relations issue you've never encountered before. So, an HR professional needs to have the ability to develop a compliant solution aligned with company policy and employee experience—that is repeatable and scalable—in the moment.
Discerning Correctly
Discernment is a required skill when working in human resources. Employees will come to you with complex and personal problems, and your role is to help them navigate the organization's policies, procedures, and resources.
To accomplish this, you will need to make observations using your wisdom and experience to recommend a solution or resource to employees. The recommended solution may not be what the employee is looking for.
Still, by using discernment, you will be able to align with corporate standards and policies and ensure that you remain fair and consistent in every situation.
Stretching Resources
Everyone who works in human resources shares a common complaint—they never seem to get their hands on enough resources to do everything they want to do!
This is a universal challenge for a department that's considered the backbone of any company, but sadly, it is true. And every HR representative knows that it's a challenge they have to live with.
This means that the one skill that is highly essential for a career in human resources is to learn how to stretch out meager resources and add mileage to just about everything you have at hand. This skill not only helps in building an efficient HR department but also leaves the organization with more resources to use for other functions.
Riley Beam, Managing Attorney, Douglas R. Beam, P.A.
Relationship Building
Relationship building is one of the top skills required to work in Human Resources. An HR professional is responsible for onboarding employees, dealing with complaints, and speaking effectively about employee performance.
All of this requires building trust and relationships to be effective. The relationship they create from day one is the foundation for that employee's experience in many ways. Being personable and building good working relationships is key to Human Resources success.
Sumeer Kaur, CEO, Lashkaraa
Emotional Intelligence
Above-average Emotional Intelligence (EQ) is a requirement to be an excellent HR professional and is also critical in any role within an organization.
EQ is a set of emotional and social skills that collectively establish how well we understand our own emotions and the emotions of others in addition to how well we get along with others, how well we use emotional information to make decisions, and how our emotions impact our own stress management.
One of the reasons we focus on EQ at my company is that it is simply a compilation of SKILLS, and we know that skills can be built over time with the right support. I've witnessed hundreds of professionals (HR included) transform their EQ over the years through focused development in this area.
If I could wave a magic wand, all HR professionals would receive EQ training on an ongoing basis to sharpen their skills. Organizations benefit when HR is leading by example managing complex issues with a level head and steady support.
Maintaining Harmony
Conflict management and problem-solving are something that you'll need to deal with on a daily basis. Often employees don't get along very well as we see in Netflix shows, so there's a need for individuals who can maintain the decorum of the workplace and keep any conflicts at bay.Since workplace problems are common in every industry, HRs should be highly efficient in dealing with petty issues by themselves and not knock on the boss's door for every small matter. Maintaining harmony among department managers, solving the coordination problems between purchase and accounting managers and other similar cases is what HR should be able to tackle and therefore makes their problem-solving skills essential in this role.
Walter Lappert, CEO, Triad Drones
Skillful Negotiating
Negotiating and resolving conflicts is a vital skill in human resource roles. Managing people will require mediation of conflicts and providing alternatives, such as saying when and what to say no.
Knowledge and skill to deal with different situations is negotiation, and a good negotiator will succeed working in human resources as they can assess situations, understand individuals, and know the best solution for both sides.
In HR, it is a daily requirement in a constant give-and-take environment.
Yongming Song, CEO, Live Poll for Slides
Practicing Patience
Patience is a virtue, especially in human resources. While sometimes you're working with happy new hires, other times you're dealing with unhappy current employees. They will need to be heard and feel validated.
This is not a process to be rushed. Luckily, this skill can be cultivated and practiced. Patiently hearing out whoever comes to you is a skill critical to HR.
Temoer Terry, Partner, Mommy Care Kit
Scheduling Expertise
Because many HR positions require managing and prioritizing responsibilities on a team or corporate calendar, employers are looking for applicants with scheduling abilities. It's crucial to develop a plan that enables everyone to accomplish their objectives.
If you have any prior expertise with scheduling a multi-stage project and carefully allocating time to finish each step along the way, you should add them to your resume without a second thought if you are seeking an HR position. This can have happened for a wedding, a school assignment, or even an international trip.
Kurt Uhlir, Chief Marketing Officer, Kurt Uhlir
Active Listening
Hearing is one thing, listening is another. And for HR professionals, the ability to actively listen is paramount if they want to offer solutions.
When they prioritize actually listening and understanding the issue at hand, they can get to the root of the matter and effectively communicate back and forth. This entails paying attention to the entire message received—verbal and nonverbal—and effectively interpreting it.
By doing this, you can gain a lot more insight and use the information to improve the working environment and increase the team's dedication and level of trust.
Guy Sharp, Relocation Advisor, Andorra Guides
Analyzing BI Solutions
Traditionally, communication and relationship management have been the bedrock of HR. But today's HR is tilting towards a heavy analytics-driven model.Instead of just being able to put out fires in workplaces, contemporary HR is expected to leverage employee data analytics to accurately predict and preemptively prevent conflicts or underperformance.Today's HR is expected to track employee performance, turnover, and retention effectively and derive highly intelligent correlations or patterns.Does data suggest specific onboarding procedures increase the performance of new hires? Does it show that a certain internal employee promotion architecture increases talent retention? Or can we predict that specific work arrangements or administrative models trigger more employee conflicts?From Tableau to People Insights and Logi Analytics, today's HR must be technically proficient at handling increasingly sophisticated business intelligence (BI) solutions.
Lotus Felix, CEO, Lotusbrains Studio
Encouraging Empathy
Relational skills are the basis of a healthy and functioning workplace and combine some of the so-called "soft skills" necessary to work in HR, such as empathy, trustworthiness, reliability, dependability, etc. The Pandemic gave people a chance to assess their values, the purpose of their work, and what matters to them. As observed with The Big Resignation, they are not shying away from impulse decisions; therefore, it's essential to care to maintain an effective workforce.When people feel safe, trusting, and depend on others, they create a dynamic and healthy work environment beneficial for all. Managing teams can be challenging, but with the right mindset and empathetic approach, people will feel comfortable and allow you to manage them.
Derek Sall, Founder & Financial Expert, Life and My Finances
Communication Mastery
Excellent communication skills are essential for working in human resources. This includes both oral and written communication.
HR professionals must be able to communicate professionally, courteously, and on time with both internal and external stakeholders. This includes communicating with employees, job applicants, and other industry professionals. There is also a need for explaining complex concepts and policies to employees, as well as ensuring that all information is communicated accurately and effectively.
They must be able to understand and respond to the needs of employees and other stakeholders while effectively responding to inquiries, offering advice and guidance, and handling conflicts about sensitive issues.
Steve Harris, Founder, Daily Dog Stuff
Respects Confidentiality
Human resource employees need to have confidentiality skills. They deal with many situations that need to be enclosed, such as company-wide salaries, position eliminations, and conflicts with other employees, for example.
It's important that all information remains confidential and isn't shared around the office. This causes unnecessary drama, which could have been avoided from the beginning.
Lindsay Malu Kido, CEO, Empower Pleasure
Creating Processes
The strongest HR managers have a firm grasp of technical skills in their field. Understanding the fundamentals before entering the profession will thus go a long way. Process comprehension is part of the technical skills that you need.
This is because working with HR is very process-oriented. The most efficient process eliminates chaos. Keeping an eye on what is going on on the floor and gauging employee sentiment will help you direct your efforts in the right direction.
Also, many HR solutions rely on data gathered from employees. Your ability to interpret data and generate insights will propel you to success.
Jennie Miller, Co-Founder, MIDSS
Submit Your Answer
Would you like to submit an alternate answer to the question, What skill does it take to work in human resources?
.